You don't take a photograph, you make it. Let Tania Davis Photography capture those fleeting moments!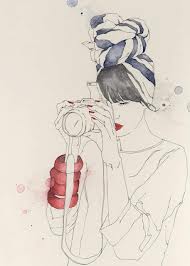 About Us
2007 was the year it all began. I was a police detective studying to become a crime scene investigator. During this training my love of photography was born. Now that I'm retired I am able to devote my time to my passion which is capturing those special moments for you so that they may last a lifetime. I shoot people…that's what I do!
Services
You name it and I can provide it. With my experience, attention to detail and love of the camera you can be sure I will get the job done and get it done right. Thank you for visiting my website and please consider me for your party, wedding, family portrait, newborn arrival or special event!
Contact us now to book your appointment and for pricing details!
Email us at taniadavisphotography@yahoo.com
Phone (773)717-0884
Please let me know how I can assist you!
History
I started in a field where attention to detail was everything. I am now using that expertise to make your event as special as you envisioned it to be. I've spent many years studying this art and my passion and dedication are very strong. Working with me, you will not be disappointed.
Testimonials
"Great photographer. Flexible schedule, great communication and fabulous photos. Made my wedding very special!" -- Susan Brooks, Chicago, IL.
"Great eye for detail, she really gave me exactly what I asked for, very eager to please." -- Tracey Whitehead, Homewood, IL.
Contact us! email: taniadavisphotography@yahoo.com for pricing details! "LIKE" us on Facebook where more examples are showcased, Tania Davis Photography.